Today I am 38w pregnant and my wonderful friends held a blessingway for me. I had the most beautiful day, and I feel like the way it truly blessed.
Stylish decorating the belly in henna. We chose a design of the Egyptian Goddess Heket. She is the goddess of fertility and midwifery and she is a frog, so it had meaning to us both. She was a bit nervous about drawing the design on the day so she drew it in texta last night and then just went over it in henna today. She did such a beautiful job! The Eye of Horus is also included, this is a symbol of protection.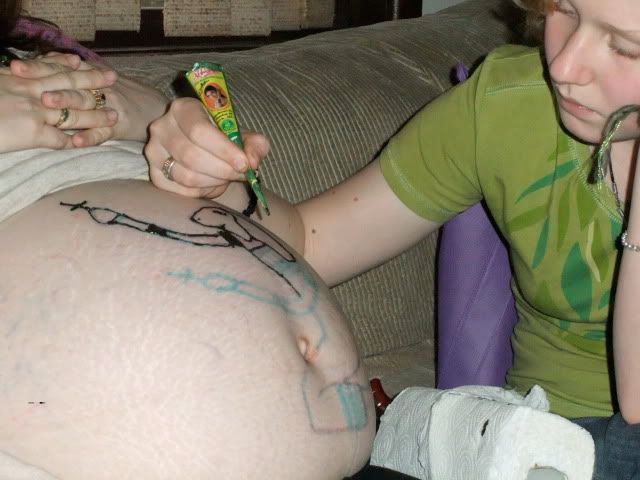 The finished product! I think it looks amazing. I'm such a lucky mama to have my precious eldest child draw such a fantastic design on my belly.
It didn't take Stylish long to locate the resident pets. It should come as no surprise to our viewers that the snake was her favourite ...
This is all the candles that will be lit by friends when I am in labour. Everyone brought one along as we lit them all together today.