Saturday, February 28, 2009
In the hope of promoting
UNlearning
I have made a really short list for this week. I've decided to make it a bit of an experiment by telling her that if she completes everything on the list next week there will be NO LIST. It will be interesting to see how she takes that!
The list has 6 and 7 times tables on it. Reading a Horrible Histories Joan of Arc book. Writing more of her snake story every day, skateboarding, and keeping a diary of what she eats (in the hopes of showing that she really does get to eat junk! and more often than I like)
Posted by

Alice and Mother
at 10:59 PM
0 comments


Tuesday, February 17, 2009
February is nearly over. So far we have been very productive this year. Today we got all the things off this weeks maths list completed. 4 pages of the maths book, a pie graph of the population of several countries around the world, a more basic graph of the numbers of

population

in their place value columns, cooking cake, and we even had fun doing it!
I even had a productive day myself! I got all the washing done, I cooked the most amazing pumpkin and cherry tomato soup (nothing unusual there - wink) and just assisted with everything - including a sick

Spikee

. I'm hoping he won't get sicker than he is coz we could do without a trip to hospital over the

NON asthma

(as they call it - useless gits)
This weeks list includes ..........
1) cook dinner for the family
- estimate the cost
2) a project on Orcas (her latest interest)
3) reading a HORRIBLE HISTORIES book (she chose Joan of Arc)
4) a test on the 3, 4, and 5 times tables
5) making the graph of populations, and another graph of place values
and that's about it really!
Posted by

Alice and Mother
at 3:14 AM
0 comments


Tuesday, February 3, 2009
The shack. What a stunning view!!! What you can't see is the giant mountain in the back ground. But that's ok, I only saw it once and I was there for a week!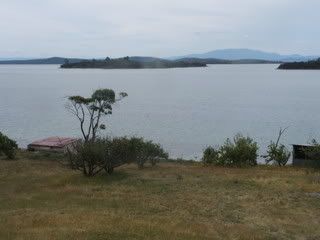 home made fishing rod - smile for the camera ... smile???
thank heavens the smile isn't broken! This is the recipe Stylish created in the big AGA wood oven. It was apple, walnuts, and condensed sweetened milk, and it tasted better than you'd think.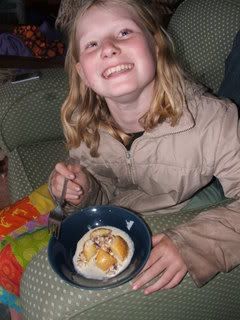 Bathing at the shack. Some of us more thoroughly than others ...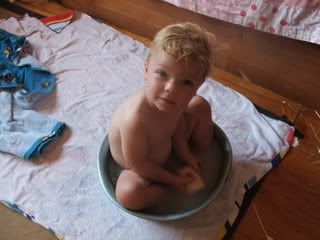 The New Year party to beat ALL! Table setting by Stylish, catering by corner shop.
Posted by

Alice and Mother
at 10:10 PM
0 comments